Brokered Services & Products
The OCIO brokers quality IT services in a way that is better, faster, and cheaper.  The OCIO recently expanded its IT brokerage to include a more formalized IT contracting practice for use by all government entities.  
Why use OCIO brokered services/products?
The OCIO negotiates vendor contracts and monitors vendor performance which allows for standardization, greater efficiency and access to an established network of trusted public and private partners. 
How do I use brokered services/products?
To use any of the OCIO brokered services or products send your questions or requests to OCIOBrokerage@iowa.gov.
What brokered services/products are available?
Unless otherwise noted, the services/products listed below are available to all government entities including state and local governments.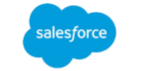 Customer Resource Management
SalesForce customer relationship products and professional services. Product and services provided by SalesForce.

Digital Citizen Outreach
This service provides an automated system of email, text messages, RSS and social media to notify citizens of key government programs, events and issues. Service provided by Granicus Communications Cloud (formerly GovDelivery).

Google G Suite for the Enterprise
Cloud-based communication and collaboration products designed especially for governments. For a complete listing of available products, please visit the Google G Suite website.

IT Assessment Services
Services provided by a private sector firm, Martin Yarborough and Associates, specializing in IT assessments and health checks.

Operations Management
Cloud-based operations management solutions for government, including land management, licensing and regulation and community development. Product and services provided by BasicGov​.

Public Comment
 State of Iowa agencies post proposed plans, programs, initiatives, or other documents to the website for public comment and feedback. Make your comments at Iowa Public Comments. 

Website Governance
Website governance software is provided to help manage and maintain websites through quality assurance, accessibility, web analytics, search engine optimization (SEO) and response. This service allows you to scan your website to find broken links, misspelled words and identify Section 508 compliance issues with the website and attached PDF documents. Service provided by Siteimprove.

Website Hosting
Amazon's secure and scalable cloud services platform, Amazon Web Services (AWS).