Hosting and Cloud Computing Administration
Hosting services are available:
-On Premise in the Hoover Data Center (Direct)
-Cloud Based Amazon Web Services (Brokered)
-Cloud Administration for Infrastructure, Platform or Software as a Service. (Managed)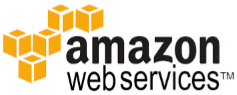 Amazon's secure and scalable cloud services platform, Amazon Web Services (AWS).

Services include implementation, development, configuration, and ongoing administration of pubic, private, or community cloud IT services used by the State of Iowa including Infrastructure-as-a-Service (IaaS), Platform-as-a-Service (PaaS), and Software-as-a-Service (SaaS) configurations.
To find out more about Cloud Administration Managed Services, check out the FAQ/Resources page or contact us at OCIOBrokerage@iowa.gov.
---
Pre-qualified Vendors
Alexander Open Systems
Associated Computer Systems
Doextra CRM Solutions
LightEdge Solutions
Linium
Quality Consulting Inc
Sirius Computer Systems
Sogeti
Tallan
Vertiba
Vtech Solutions