CityConnect Davenport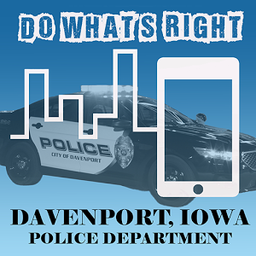 CityConnect Davenport, IA is a mobile application designed to connect citizens to the Davenport Police Department. Now you can access our crime map, submit an anonymous tip about crime, report a problem with city infrastructure, or view our Website and social media accounts from a single application. You can also subscribe to receive alerts about urgent city-related matters.
Coming Soon:
-Forgot Password: The recovering your password from CityConnect is coming soon.
For now, if you need to reset your password just visit CrimeReports.com.
-Editing Alerts/Updates: If you want to edit or pause your alerts, please sign in to CrimeReports.com.
-Landscape mode: We have not implemented Landscape mode yet.
Note:
Due to recent changes in Facebook security, you may need to log into Facebook within the CityConnect application. This requirement is not unique to CityConnect, but applies to any mobile application attempting to access Facebook.